Additional resources and support for Flebogamma® DIF
Symposium about Biomarkers in immunodeficiency diseases (ESID 2020)
PediGri®: Do you know where your IVIG comes from?
PediGri is an online resource with information about each lot of Flebogamma® DIF. Information can be accessed at your convenience, and includes:
Total number of plasma units
Total volume of plasma
Certificate of analysis, including:

Plasma origin
Viral screening
Biochemical characteristics of final product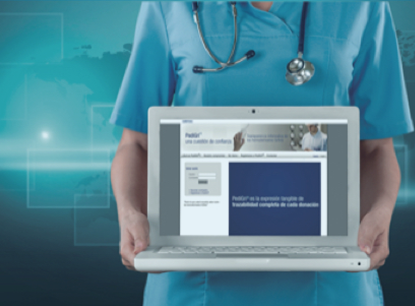 Tolerability Brochure
Not all patients are alike, and not all immunoglobulins are alike either. Depending on the risk factors of your patient you will find several IVIG infusion considerations. Learn more about Flebogamma® DIF tolerability profile.
Considerations in Administration of Therapy for Patients with Primary Immunodeficiency (PID)
Patients want to be involved in their treatment choice, as IVIG and SCIG offer different advantages and disadvantages. The choice of administration route should consider a range of clinical and patient parameters, bearing in mind that more patients than you may think prefer IVIG therapies.
Questionnaire for patients with Primary Immunodeficiency (PID) receiving immunoglobulin replacement therapy
This questionnaire will help you and your patients to choose the best treatment option by providing you with information about your patients' lifestyle and preferences.